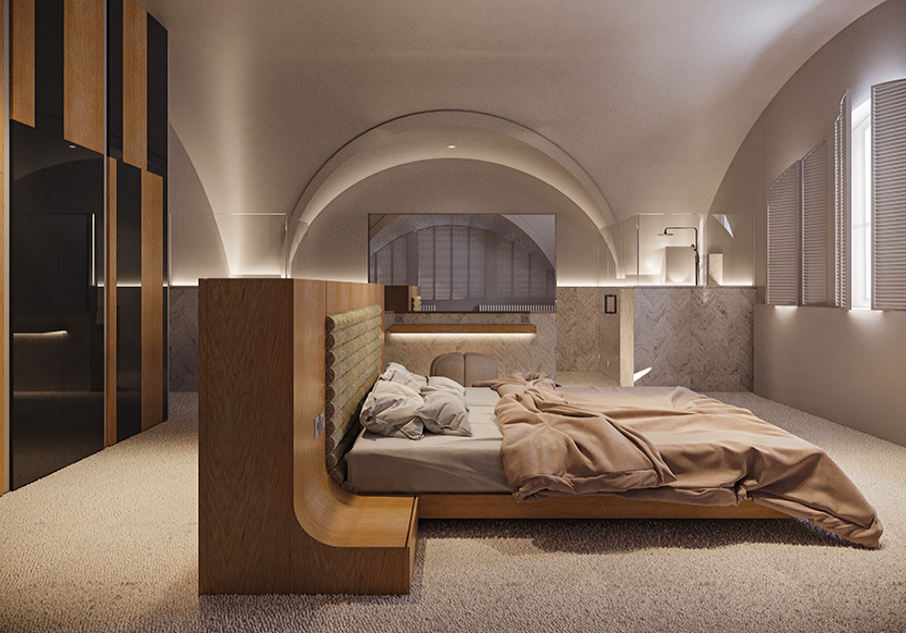 What To Look For When Choosing Flooring Types For Different Room
Changing the floor of your home often gives a real facelift to your interior! From natural flooring, bringing warmth and authenticity to your interior, to synthetic flooring, capable of imitating all types of surfaces, through waxed concrete or carpet, so what to look for when choosing flooring types for different rooms: possibilities are almost endless!

Tiling

Essentially, tiles are robust flooring types, available in many colors and finishes, and can be installed in any room of a home. The materials are available, as such:

Sandstone and its derivatives: mainly made of clay and silica, sandstone is a very robust material, easy to install and maintain, and allows it to imitate the appearance of different materials (wood, concrete, stone, leather ...). flooring types available in several finishes: porcelain stoneware, glazed porcelain stoneware, polished porcelain stoneware... which allow to play on its aspect and its properties.

Terracotta (tiles, cement tiles...): appreciated for its rustic side and its solidity, terracotta must undergo a water-repellent and oil-repellent treatment to be able to resist moisture and grease. Naturally non-slip because of its porosity, flooring types require regular maintenance over time.

Natural stone: acclaimed for its noble and authentic appearance, natural stone flooring types more expensive. Of great strength and offering a wide range of shades, natural stone tile type generally receive a water-repellent and anti-stain treatment during their manufacture. Whatever the stone used (granite, marble, basalt, limestone ...), it is most often heavy tiles, which will therefore have to be laid on the ground floor.

Tiled flooring types

Parquet

Both warm and authentic, parquet comes in many species of wood (and shades of colors), which allow it to take place in all types of interior flooring. There are 2 types of parquet floors:

Solid parquet: composed of a single species of wood, it is the noblest and most robust parquet. It is available in many species of wood, can take different aspects (stained, brushed, bleached ...) and finishes (waxed, oiled, vitrified ...). More expensive than a laminate flooring, its installation (often nailed) is more complex, but it can be renovated many times.

Laminate parquet: consisting of 3 layers glued together, only the wear layer (top layer) is made of noble wood. It can be made in a large number of wood species and finishes, and can be renovated. The thicker this layer, the stronger the parquet will be. Easier to install than solid parquet, flooring types of parquet have the advantage of not cracking under footsteps and being less sensitive to variations in temperature and humidity.

Laminate flooring

Much more affordable than traditional parquet, laminate makes it possible to obtain a floor that perfectly imitates wood. Designed from several layers of materials (resin, decorative paper, and wood fiber panel), it is appreciated for its easy flooring installation and maintenance. On the other hand, it is less resistant over time and cannot be renovated.

PVC floor

PVC flooring types (vinyl, linoleum...) is an economical coating, easy to install and maintain. These qualities make it an essential type of floor in renovation. Available in many decorations and finishes, it can also imitate materials such as parquet, tiles or concrete. It is available in 3 different formats: blades, slabs or rolls.

PVC, vinyl or linoleum floor

Waxed concrete

Very trendy for several years, waxed concrete can be laid both in a living room and a bathroom (with a water-repellent treatment). Its composition (sand, clay, lime, water and resin) makes it a robust and easy to maintain material, which is not afraid of shocks or scratches. It can take different shades, and the finishing flooring wax gives it a satin or glossy appearance.

Its installation must be carried out by a professional, because the support receiving the concrete must be flat, dry and free of defects to guarantee its durability. Superficial cracks may appear on the surface over time.

Carpet

Warm and comfortable, carpet is making a comeback in our interiors. Inexpensive, it is easy to install and maintain, and comes in many forms: natural or synthetic fibers, thin or thick, plain or multicolored.

Contrary to popular belief, carpet is a healthy coating, which retains allergens and dust in its fibers instead of letting them fly around the room. A regular vacuum cleaner is then enough to make them disappear. In addition, carpet helps prevent the risk of falls thanks to its non-slip surface.

Sea rush

Sea rush is a flooring type cover made of plant fibers from aquatic plants. Ideal to bring a natural and warm side to your décor, this coating is both resistant and easy to maintain. It can be placed in a living room as well as a bathroom.

Available in different formats (rolls, slabs or carpets), it comes in several shades of colors close to those of straw, and can be woven in various ways (4-thread mat, woven in chevrons, checkerboards...).

Sisal

Sisal is a plant fiber from a subtropical cactus. Like sea rush, sisal must be braided and glued to an underlay to be used as a flooring type. Naturally white or beige, it can be tinted in different colors to adapt to all atmospheres and is easy to maintain.

Available in rolls or carpets, sisal is a soft coating that naturally absorbs moisture and releases it when the environment becomes too dry. Intolerant to water and stains (some treatments can reduce these defects), it is not suitable for damp rooms or children's rooms.

Which flooring types in which room of your home?

When choosing flooring type, you cannot limit yourself to its aesthetic appearance and ease of maintenance. Indeed, by their properties, not all floors are suitable for all the rooms of a dwelling. Here are the flooring to focus on depending on the room to be renovated:

Entrance and corridor: as these are places of intense passage, we will prefer sufficiently robust flooring types: tiles (avoid marble and earthenware, too fragile), solid parquet, waxed concrete, or PVC.

Living room and dining room: for these rooms, we will rather choose flooring types combining solidity, aesthetics, and ease of maintenance: solid or laminated parquet, laminate, tiles (excluding earthenware), waxed concrete, or PVC.

Kitchen: it is a damp room with intense passage, which requires a robust and waterproof flooring type: tiles (especially porcelain stoneware, avoiding marble and earthenware), PVC or laminate.

Bathroom and sanitary: here, the floor laid must above all be waterproof: tiles (especially non-slip porcelain stoneware or cement tiles, avoid terracotta, marble, earthenware and white stone), PVC, laminate, or solid parquet in exotic wood.

Adult room: flooring types of this room, should rather lay a floor insulating noise, warm, and anti-allergic: solid parquet, laminated, laminate, tiles.

Children's room: in addition to the specificities mentioned above, flooring types of a child's room must be resistant and easy to maintain: PVC, synthetic carpet in slabs (for easy replacement in case of stains), or high-end laminate.

When we deal with interiors that are not created in a day, then, after finally finishing building a house or renovating an apartment, flooring types it is possible that the design is no longer fashionable...

That is why leading interior designers advise their customers not to focus too much on cutting-edge trends, preferring proven solutions, following the chosen style and their own taste.

Creating a "timeless" living space, which will be comfortable today and relevant, and after 5 years or more – this is perhaps the main task for professional designers.

Best flooring types

Floors of various types we find daily in dozens of variations. Nevertheless, very few people are well oriented in them – who can recognize the material, its quality and characteristics. We will organize a short excursion into the categories of flooring types cover and choose the most successful solutions – relevant and fashionable this season.

Wooden floor Most often, this is a cheaper (but, nevertheless, quite expensive) parquet. A rich consumer is not afraid of the simplest cure. Simplicity, naturalness, respect for the environment - these are the priorities, this is exactly what is fashionable, elegant and beautiful flooring types today.

Its negative aspect is in the characteristics of careful care and relative strength. However, the wood flooring was and remains the leader, which says a lot. As for the design, you can choose a pronounced texture (rustic), stripes or solid color. Everything here conforms to your preferences and it is impossible to give concrete advice.

As for the latest flooring types trends, a characteristic, rather elaborate texture is in fashion. The greater the roughness, irregularities, curvature both in color and in the arrangement of wood fibers, the better.

Ceramic tiles

Tiles are more practical to use in bathrooms, on balconies, in the hallway. It is not as capricious as wooden flooring types and will withstand both moisture and abrasion.

As for kea design, manufacturers offer such a wide choice that complaining is simply a shame. Here even the most demanding customer can find a suitable model. Opportunities expand to the extent that many already provide individual design services and can create a completely new tile based on your sketches or paint in one of thousands of already existing colors especially for you.

According to the design of tiles, several main trends can be distinguished: imitations of various materials: wood, marble, stone, metal; imitations of leather materials, oriental motifs and patchwork.

Two in one

A combination of several flooring types in one room looks very unusual. It can be two types of parquet arranged according to a certain rhythm. In addition, it can be a combination of paint and wood, wood and tile or others.

If you decide, be sure to consult with the foreman and craftsmen who will lay this flooring– there is a leveling problem, so they need to be warned in advance so that, if necessary, builders can prepare the correct base for laying.

Natural stone

The stone looks very picturesque, but requires careful care and significant flooring investment when buying.

All patterns, ornaments can be cut from stone, several variations can be combined with each other – and this makes it absolutely universal in terms of flooring design and appearance.

Laying marble is one of the flooring types which can seem almost seamless. If, on the contrary, you want to emphasize its diversity, marble sheets can be intentionally arranged in different directions. This creates an additional pattern on the floor and will attract the attention deserved.

Self-leveling floors

This method of coating is still not very common. Its charm is in great aesthetic possibilities. Self-leveling floors can be ideally monophonic, transparent, can imitate painting on the floor of any accuracy and create visual illusions.

In a word, they give an unlimited flight of fancy – something that previously could only be done on walls, is now practically and functionally possible flooring types. Another advantage in the absence of seams, the flooring type is "poured" on the base and evenly distributed along it from edge to edge. Since this method of finishing the floor is only beginning to win the hearts of designers, almost all variants of self-leveling floors are fashionable – both monophonic and with different patterns and "transparency" effects.

Concrete floor

A minimum of decorations: this is how fashion trends can be characterized. Of course, this is only at first glance, because the creation of a harmonious space in the style of loft, industrial, etc. It requires a lot of work.

Concrete siding for home or office flooring - this, of course, is not the dusty screed found in old garages. Bulk polymer mixtures are not at all so frighteningly cold, much more durable and, of course, very effective.

The room in which the installation of a similar floor is planned, by itself, is simply obliged to have a solid surface, and it is better to entrust its home decoration to an experienced master, so as not to achieve a ridiculous result. At the peak of popularity, shades of gray, however, concrete flooring types can be very different.

Cork floor

Understanding the consumer's desire to purchase and use safer and more environmentally friendly materials, experts predict the popularity of cork. From cork, an excellent heat-insulating substrate is obtained for other finishing flooring types.

However, tiled cork or roll floor is a durable, fireproof and stain-resistant flooring types option. Although the coating is quite recognizable, shades can be varied, so there is always the possibility of choosing the perfect combination. Living room, for the living room, it is worth buying a laminate or parquet for the noble appearance and good compatibility flooring with any interior.

Kitchen, for the kitchen, tile or laminate is often used. You can combine several floors, zoning the room.

The children's room, you need to use cork flooring, which is one of the warmest. In addition, cork roofing material will delight in sound insulation.

Eclipse. The effect of dark charcoal flooring type, which works best on hardwood and looks more like a shadow or darkening, without glossy reflection. A darkness so velvety and opaque;

Dark brown, deep brown marble flooring, slightly modifiable according to the number and position of the white veins.

The color works great on parquet floors, especially hardwood floors like walnuts. In general, the color of walnut in the correct color family of brown is always successful, seems to be timeless, while it is appropriate in most styles and goes well with other flooring surfaces;

Stone gray, popular gray will be fused with silver, patina, will be blown from noble antiquity, while uniform and smooth texture is important; Limestone is the most beautiful color of hardwood flooring type. Not completely scratched, not completely clean, not completely sculpted. This color creates its warmth through simple white with yellow and pink. It's just warm.

White sea salt. Slightly transparent, not flat and opaque. Similar to fog with shades of color from the reflections of the surf and sand.

In general, flooring types of a house is one of the important pillars in choosing décor, as it radically affects the total area of the house and gives it luxury as well as highlighting its furniture.

In addition, the floor adds space to the place if it is chosen thoughtfully and elaborately and in line with the aesthetic character of the rooms, at a time when the world of decoration has witnessed great development, and therefore people have a wide choice of floorings that suit different tastes.

It is necessary for people to be aware of how to employ the flooring types of their homes in the appropriate way to show the luxury and elegance required for the home, so you must pay attention and determine the function of each room before choosing the flooring, what suits the living room may not be suitable at all for dining rooms or kitchen, proper planning and choosing what is suitable for the rooms of the house save your time, effort and of course your money.

Walls and ceilings

On the other hand, decoration experts always advise choosing a simple floor that goes with room furniture, knowing that wood is one of the most used types of flooring, followed by natural stone, marble, ceramics, as well as carpets. From here, several factors must be taken into account when choosing the type of flooring, the most important of which are:

- Easy cleaning and maintenance.
- Appropriate material cost.
- The color of the flooring should match the colors of the rest of the other elements in the place of furniture, walls and ceilings